Are you planning a party and not quite sure what you want to do? Sammy from Synthpop Circus is currently hosting craft parties and wants you and your friends to get creative! The event can be anything from a hen party to a children s birthday celebration and I will teach you how to make simple crafts that the whole party can get involved in.
Crafts I can make with you
The crafts I can teach you how to make for the party will range from -
Hair pins
Collar clips
Felt flowers
iPhone cases
Detatchable collars
Cupcake brooches
Teacup candles - as long as a hob is available
Fimo clay goodies - as long as an oven is available.
All these items will be decorated with cabochons, crystals, buttons and many more decorations! All you need is to get your creative skills on board and to create something perfect for you. If you have any crafts in mind then please let me know so we can sort something out.
My prices include all the craft materials ranging from supplies to equipment such as scissors, glue etc. The price will depend on what kind of crafts you would like to make and how many of them. I hope to make up to five small items with you all or one large item such as felting. My prices will roughly range from £10-£20 per person although I am happy to negotiate if there is a large party. For an extra price I am able to supply cakes, sweets and drinks for you and your party to make it that extra bit special. Please feel free to get in contact with me so we can sort something out that is perfect for you and your friends :)
I am currently living in the South West region so I am more than happy to travel anywhere in this part of the UK. I won't be able to host parties in my own home although I would love to travel to your desired location whether it may be in your own home or a rented hall for the event. A table and chairs will need to be provided as my car is very small and won't be able to hold large items!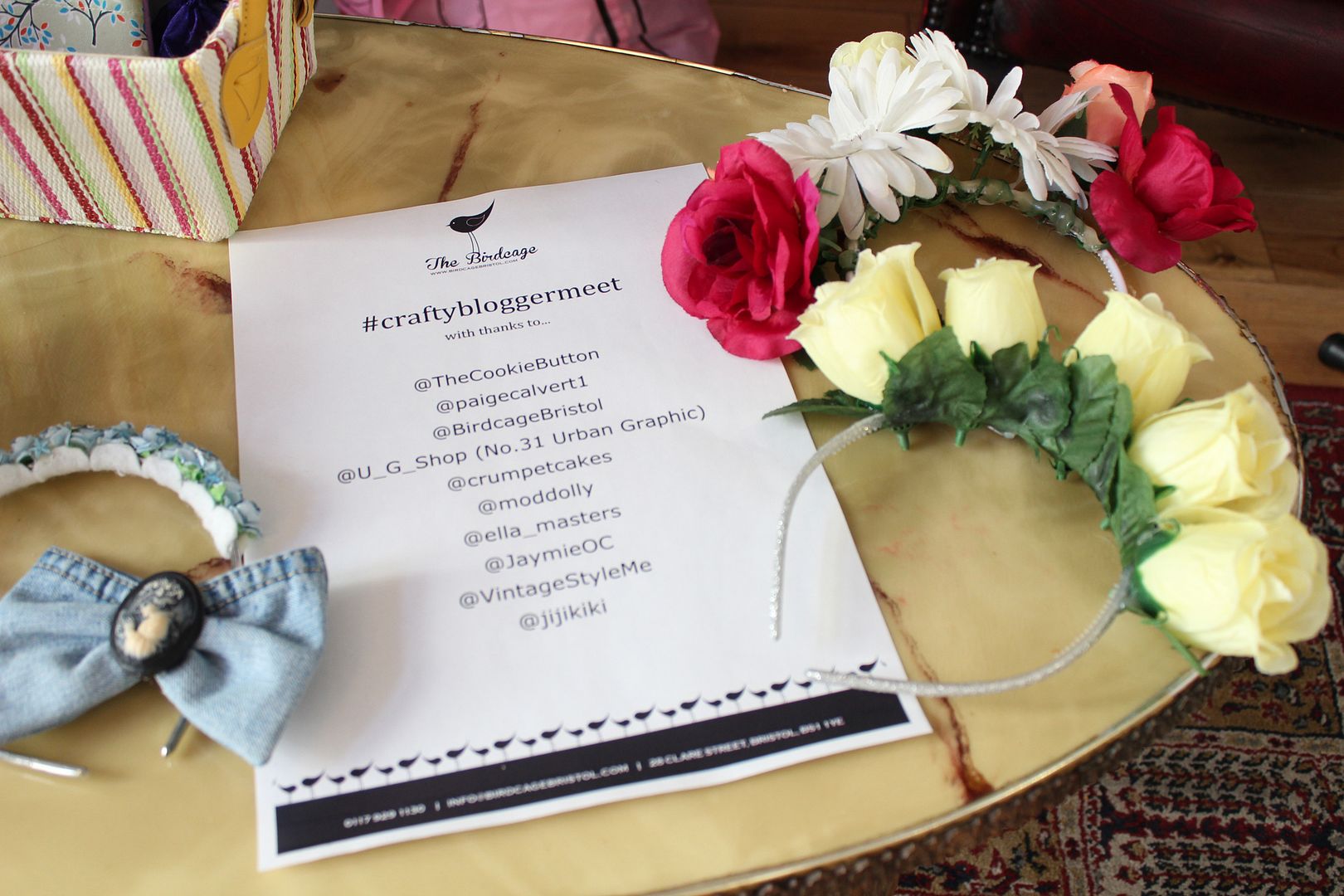 1. Contact me with a date of your choice at least a month in advance. This gives me the chance to get all the supplies ready for you and to get time off either work or uni.
2. Let me know when you contact me what kind of crafts you would like to make. I will make up to five crafts with you on the day if you would like to make lots of small items. Otherwise, I am happy to make one large item which takes a longer period of time to make.
3. Once everything is set in place e.g. location etc for your party I will ask for a small deposit (depending on the overall price) to secure the booking.
4. No need to worry about anything else as I will take care of the rest! I will be in contact with you throughout the next month to make sure everything is okay for you and to get a final head count before the party starts.
Contact me at synthpopcircus@outlook.com
Kirsty (in charge of the hen party) -
Thank you so much Sammy for helping to make Becky's hen do such an amazing one. She's a bit of magpie at heart and so absolutely loved making the iPhone cases covered in gems, buttons and sparkles (as we all did!).
It was fantastic that we also had time to make rings, hair slides and earrings. As the rest of the weekend was fairly (okay very!) raucous, it was lovely to spend time doing something creative and crafty that we could gossip over whilst doing.
I'll definitely be recommending you to friends who fancy doing something like this for a hen do or girlie get-together!